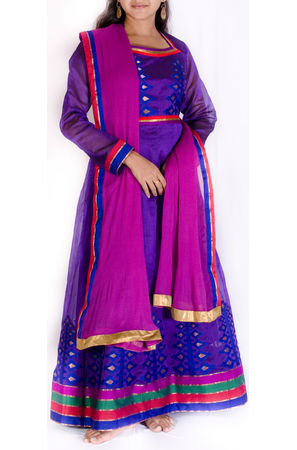 Product Code: KS- A- 12360
Product Code: KS- A- 12360
INR
KS- A- 12360
In Stock
3751.0
In Stock
Ships in 1 - 1 Days

International Shipping Cost Per Unit

Rs.

375
Features:

Description
Brand : KuviraType : Semi S
titched
Colour : Navi blue
Fabric details :

kameez- : Chanderi
Dupatta : Chiffon
Salwar : Raw Silk
Lining : Crape


Weight :

Delivery : Your order will be shipped within 1 days from the date of purchase.
*

We would always want to send you what we showcase but there might be a slight variation in color due to photographic effects. Also note that styling is done for representation purpose only.
You may also be interested in
Look for Similar Items by Category